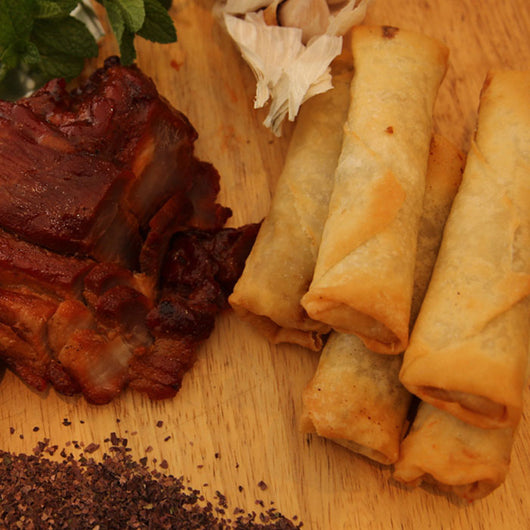 BBQ Pork Spring Rolls
Regular price $29.99 Sale
Golden Fan's BBQ Pork Spring Rolls can bring some excitement to your menus. Aussies love a spring roll and we want to give it to them with some exciting and tasty flavours which are instantly appealing. These come out piping hot but packed with mouth watering tastiness! Delicious ideal simple finger food for catering entertainment events, functions and parties.
Deep Fry or Shallow Fry.
This frozen product weighs 1kg and serves approximately 20 pieces.
Store Pick Up Only.
TAGS:
Asian Cuisine
BBQ Pork
BBQ Pork Spring Rolls
Bulk
Catering
Emperor
Finger Food
Frozen Food
Golden Fan
Golden Fan Spring Rolls
Non Postal
Party Food
Perishable Items
Savoury Food
Spring Rolls