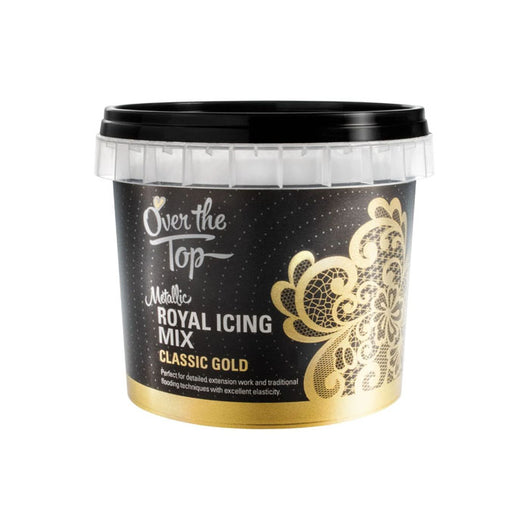 Classic Gold Royal Icing Mix
Regular price $17.50 Sale
Over The Top Classic Gold Icing Mix can transform any cake into a professional master piece. Ideally used for icing cake, cup cakes, cake drips and decorative designs / patterns.
Instructions:
combine 1/2 cup of icing mix with 2-3 teaspoons of water
mix well by hand until powder is incorporated and desired consistency is achieved
add more water to thin icing or more powder to thicken icing in 1/2 teaspoon increments. Test the consistency before using on a cake. 
Can be purchased in size tubs; 150 g.
Gluten , Nut, & Dairy Free | Contains Egg | Refrigerate after opening.
TAGS:
Butter Cream
Buttercream Icing
Cake Decorating Ingredients
Cake Fillings
Cake Tools
Fondants & Icings
Gluten Free
Icing
Pastel Pink
pink topping
White Buttercream Icing
White Icing