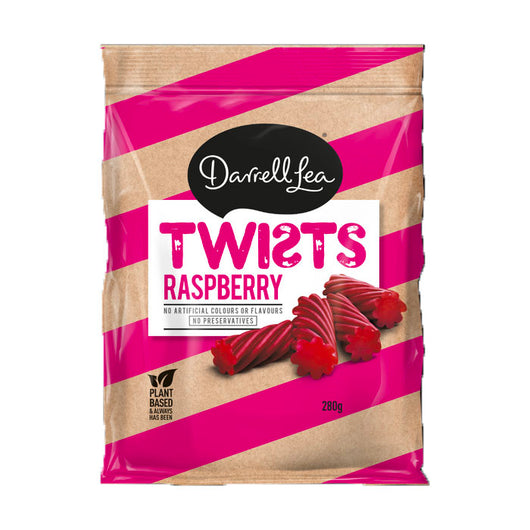 Darrell Lea Liquorice Twists | 280g
Darrell Lea's traditional soft eating liquorice is one of a kind and has been loved across the world for decades. With the growing number of people that adore our liquorice, the innovative team at Darrell Lea created a new range called the 'Twists'. Our Twists are made from the same soft eating liquorice you have always loved but are absolutely bursting with refreshing flavour of raspberry or original!
It's the liquorice your whole family will enjoy! 
Store Pick Up Only.
TAGS:
Confectionery
Darrell Lea
Darrell Lea Chocolate Twists
Darrell Lea Dark Chocolate Twists
Darrell Lea Liquorice Chocolate Twists
Darrell Lea Milk Chocolate Twists
Darrell Lea Original Liquorice
Darrell Lea Raspberry Liquorice
Darrell Lea Twists
Lolly Bar
Party Food