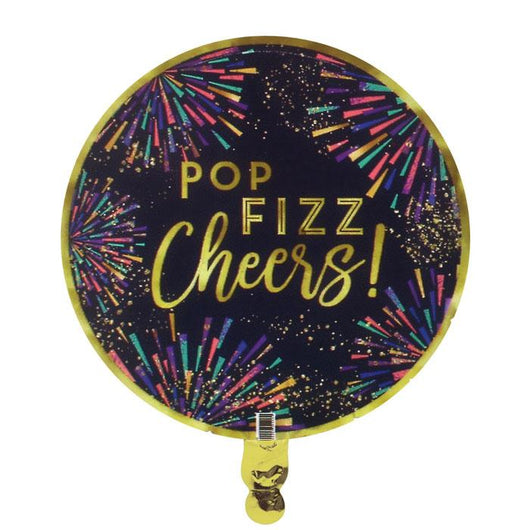 Fireworks Pop Fizz Cheers | 18" Foil Balloon
Pop Fizz Cheers! Celebrate a birthday, anniversary, even new years eve or any reason to throw a wonderful party.
This gold and midnight blue "Pop Fizz Cheers" Foil Balloon is perfect for any occasion, 18" (45.7 cm), decorated with bright metallic gold fireworks bursting with colour and beauty. 
Helium Quality.
TAGS:
45cm Balloons
45cm Foil Balloons
Balloon
Balloon Weight
Balloons Ties
Birthday Balloons
Celebration
Congratulation Balloon
Fireworks Balloon
Foil
Foil Balloons
Food Party
Glamour Party
Gold Confetti Balloon
Gold Foil Balloon
Gold Happy Birthday Balloon
Happy Birthday
Helium
Latex Balloons