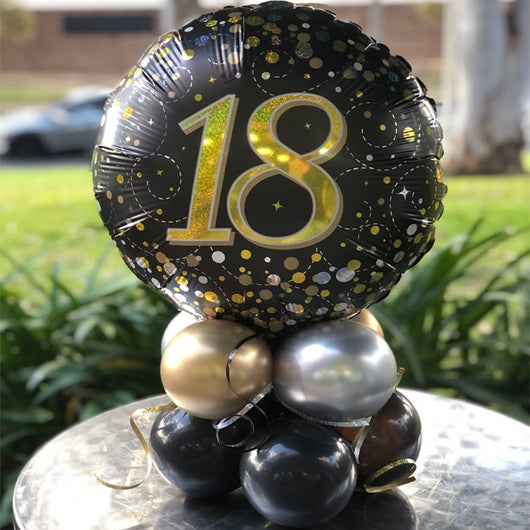 Foil Centrepiece
Regular price $21.99 Sale
High impact for a great price and easy to transport.  These NEW table centrepieces are easy to place on any table, bar top, end of a buffet and allow your guests to see what you are celebrating.
There is no limit to these - you can use any of our printed foils to cover your event, Graduation, Farewell, Get Well, Baby Boy/girl, Congrations, 18th, 21st, 50th and the list goes on!  
These are a bold statement decoration for your baby shower, party or event? or even take these as a gift to your family on the birth of a baby. 
You can option them up with LED light added, ribbons and or flowers or green vines.
Prices start at $21.99 ($21.99 for the below image) Our team are happy to create with you. Should you require these for a Weekend, we would love some prior booking/notice please - as they take approx. 30 minutes to create. 
Call us on 96342593 to pre-book and pick your colours & foil balloon 
Store pick up only.
TAGS:
Balloon Bouquets
Balloon Centrepiece
Balloons
Bright White Balloon
Centrepiece
Latex Balloons