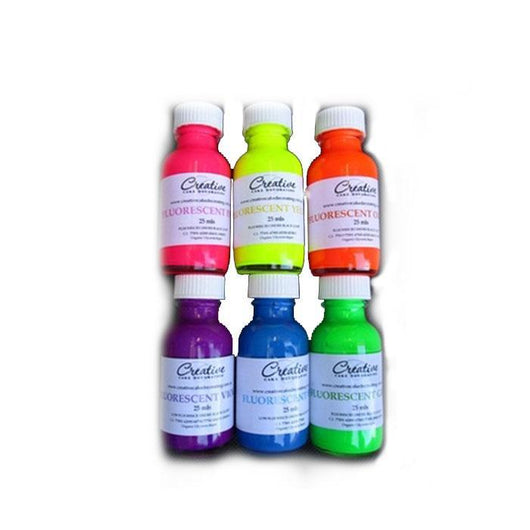 Fluoro Colour | Liquid Cake Decorations
This unique colouring fluoro range is true to name and actually fluoresces under black light! Being a strong concentrate of liquid colouring only a small amount is required for it to be effective and seen in the dark or at night. Less is more, as they will continue to fluoresce brighter over a short period of time! 
Creative's fluorescent Range ARE NOT FOOD APPROVED and are only suited for non edible decorations that will be removed ie. fondants. DO NOT CONSUME THIS PRODUCT
Great for non edible pieces and decorative designs, patterns and figures.
25ml | Made in Australia
TAGS:
Baking
Baking Ingredients
Cake Decorating
Cake Ingredients
cake making
Cake Tools
Colour Baking
Cup Cake Ingredients
Decorating
Decorating Ingredients
Food Colourings