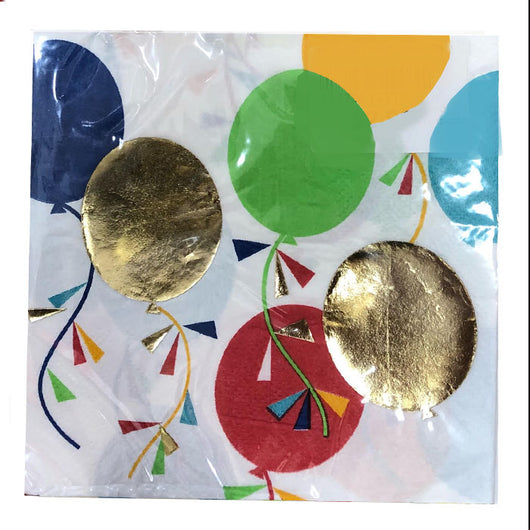 Gold Foil and Colour Balloons | Beverage Napkins
Coloured Gold Foil Happy Birthday | Beverage Napkins | 16 Pack | 2 PLY
12.5 x 12.5cm
A great gesture or decorative feature for any party and it can make a birthday celebration a little brighter! Add to your drinks table for your guests to feel festive.
An simple brilliant option for decorating any party fit for a "Rainbow Dots".
Another thing to tick off your party To Do List. 
TAGS:
2 PLY Napkins
Celebrations
Coloured Lunch Napkins
Coloured Napkins
Decorative Napkins
Function
Happy Birthday
Happy Birthday Napkins
Party
Partyware
Rainbow
Rainbow Napkins
Tableware