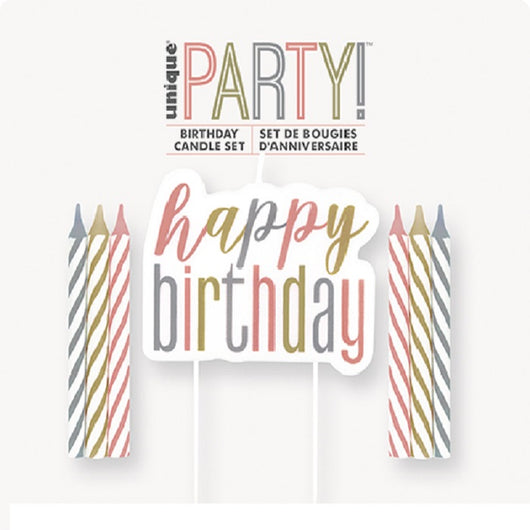 Happy Birthday Candle Set | Rose Gold
Happy Birthday | Candle Set 12 Pack
Don't forget their birthday, it's their special day! A simple gestures can make anyone's birthday that little brighter! It's the thought that always counts.
An simple brilliant option for decorating any party cake with a rose gold and / or metallic theme to it. 
This style even has available a great selection of balloons, both foil and latex!
Another thing to tick off your party To Do List. 
Foil 18" Balloons | Helium Quality | Air Filled Quality | Inflation Not Included In Purchase 
TAGS:
Birthday Cake
Birthday Cake Decorations
Candle Set
Candles
Gold Candles
Happy Birthday
Rose Gold
Rose Gold Candles
Set
Silver Candles