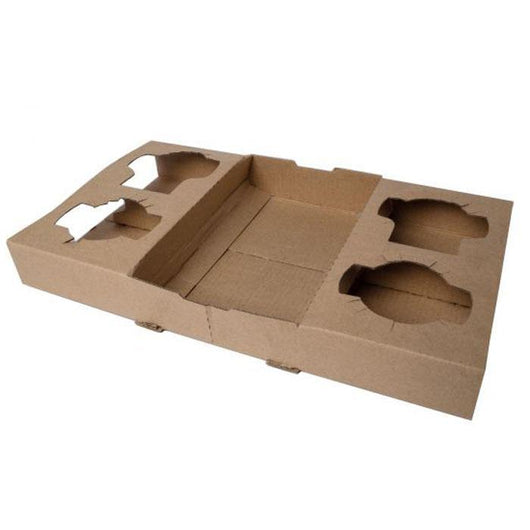 4 Cup Tray Holder
- Sustainably sourced kraft food packaging product. 
- ECO Friendly and Compostable.
This cup holder is made from cardboard kraft material, to conveniently construct a tray of which to easily place and carry four various standard size cups / drinks at any given time. Purchase each holder as a single item. Store Pick Up Only.
TAGS:
Alpen
Bamboo
Cardboard Trays
Catering
Catering Supplies
Coffee Holders
Coffee Trays
Cup Holder
Drink Holders
Drink Trays
ECO Friendly
Food
Food Boats
Kraft
Kraft Catering
Kraft Trays
Packaging
Party Tableware
Tableware
Timber