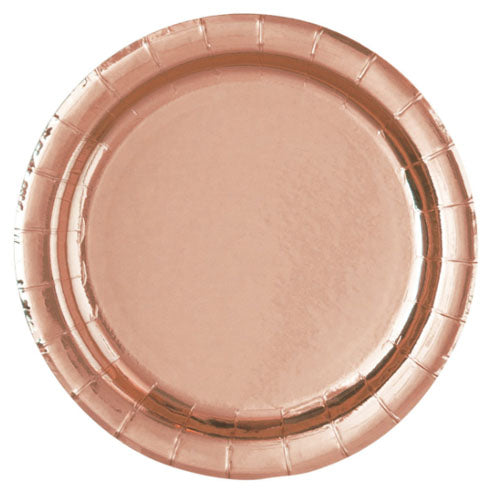 Metallic Rose Gold | Round Paper Plates
Metallica Rose Gold is a stunning theme colour for your party. Start by adding it to your tableware! Options for Paper Plates:
Lunch Plates | 17.1 cm / 7" | 8 pack
Dinner Plates | 21.9 cm / 9" | 8 pack
This range comes with beautiful plates, napkins, table covers & is a great theme to make your party statement!
So much more Rose Gold Decorations NOW @ The French Kitchen Castle Hill.
Store Pick Up Only
TAGS:
Bulk
Catering
Function
Lunch Plates
Magic
Paper Plates
Party
Partyware
Rose Gold
Rose Gold Tableware
Theme
Themed Party