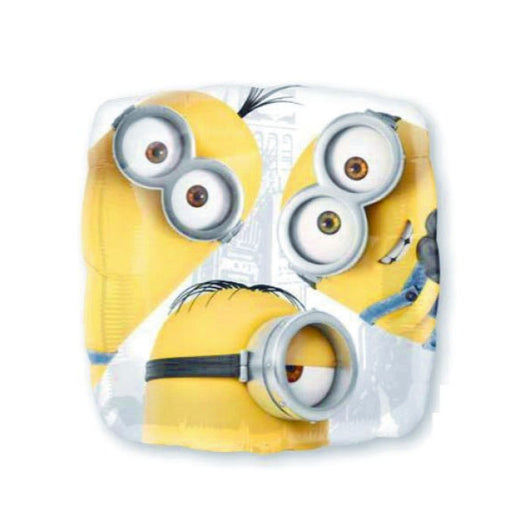 Minion Foil Balloon | Square
Don't forget their birthday, it's their special day! A simple balloon is a great gesture or decorative feature for any party and it can make anyone's birthday that little brighter! It's the thought that always counts.
Minions is all the rage at the moment so grab your minion foil balloons to complete your next occasion!
18" Foil Balloons | Helium Quality | Air Filled Quality | Inflation Not Included In Purchase 
TAGS:
45cm Balloons
45cm Foil Balloons
Balloon
Balloon Weight
Balloons Ties
Birthday Balloons
Birthday Foil
despicable me
despicable me pinata
Foil
Foil Balloons
Food Party
Gold Confetti Balloon
Gold Foil Balloon
Gold Happy Birthday Balloon
Happy Birthday
Helium
Latex Balloons
minion
minion pinata
minions