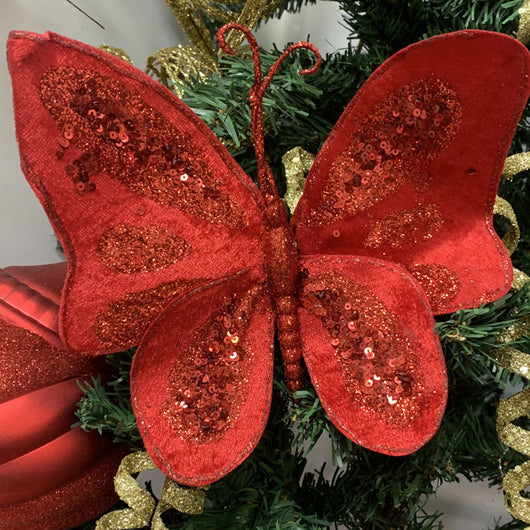 Red Glitter Butterfly Clip
Christmas Decorations. Shop in our "Christmas Shop" 
These stunning Christmas glitter butterfly clips are a fun and festive way to decorate your Christmas festivities! The attached clip makes these butterflies super easy to place and are a great decoration option.
Size: 16cm x 20cm
There is so much more available at The French Kitchen Castle Hill. Keep exploring our online store or come in store today and see what's out for Christmas now!
Store Pick Up Only
TAGS:
Christmas
Christmas Decor
Christmas Decorations
Christmas Florals
Christmas Tree Decorations