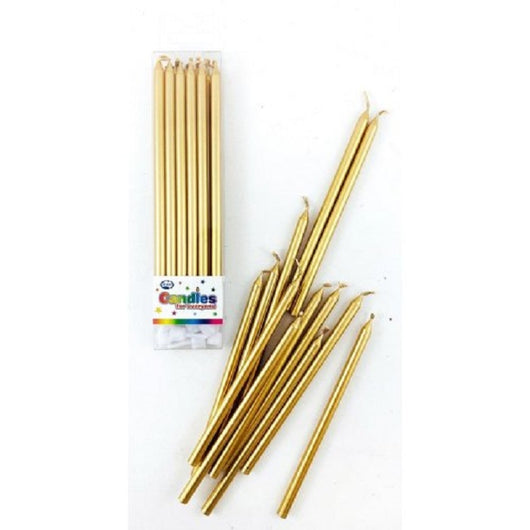 Slimline Candles | Gold
Do you need something different from your average candles? Looking for something with a bite more sparkle?
Looking for a simple but rather tall candle? Than look no further than these Pop Party Slimline Candles.
Coming in a pack of 12, these candles are sure to look great on any cake. These candles range in assorted colours of Gold, Silver or NEW Rose Gold and most importantly are 12 cm long.
TAGS:
Assorted Tall Candles
Birthday
Birthday Candles
Cake
Candles
Coloured Candles
Multi Coloured Candles
Party
Party Candles