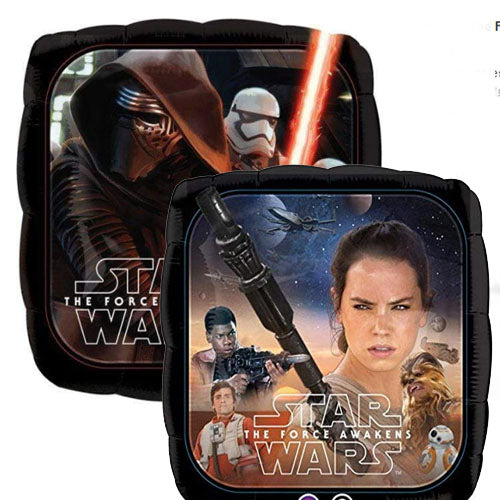 Star Wars Sqr 43 cm Foil
Great for any Star Wars themed party! Double sided design "The Force Awakens" characters. This is a awesome Foil Balloon that will last some time to be enjoyed. 
Balloons are the perfect centrepiece for your party. This can be on it's own or can be added to other foils, Orbz's or Latex Balloons to make a great back drop or a statement piece. Our team are happy to assist you in organising a "look" !
Don't forget your other party essentials. 18" Helium Quality | The French Kitchen Castle Hill is NOW posting party ware Australia wide! | 7 days a week Shop Online for Balloons, Candles, Decorations & More
TAGS:
45cm Balloons
45cm Foil Balloons
Balloon
Balloon Weight
Balloons Ties
Birthday Balloons
Birthday Foils
Foil
Foil Balloons
Helium
Latex Balloons
Star Wars Theme Party