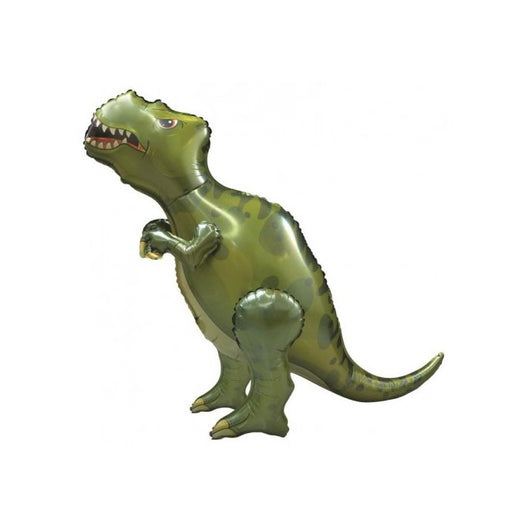 T-rex Standing Airz | Foil Balloon
Tyrannosaurus Rex standing air foil balloon
Brand new Decrotex Standing Airz!  Self Standing, Air filled, foil balloons!  No helium needed! What a fabulous product in the current market of helium shortages! 
These guys are SO much fun, fantastic value and up to the challenge of child's play or décor display!

These foil balloons have a "body" and "legs".  Once the pieces are pressed together, the foil can then be inflated by the self sealing valve by the paper straw included in the packet (or a balloon pump).  Once inflated, adjust the legs and the foil balloon will stand on its own!
If the leg pops off during play, the balloon will deflate, but it is easily re-attached  and re-inflated!
Size: 66 x 83 x 33cm
TAGS:
45cm Balloons
45cm Foil Balloons
Air walkers
Balloon
Birthday Balloons
Dinosaur
Dinosaur Balloon
Foil
Foil Balloons
Happy Birthday Balloon
Metallic Balloon Foil
Standing Airz